That Sounds Hurt! Jennifer Garner Reveals Secrets Behind Her Stunning Oscars Look
undoubtedly looked amazing at the 2016 Academy Awards which was held last month, but what we didn't know was that it took a lot of efforts for her to fit into her black dress that night. Stopping by "" to promote her new movie "", the actress shared secrets that made her body look perfect when attending the ceremony.
"Do you know how they made it?" she asked when he complimented her stunning custom Versace gown on the red carpet. "See how I have a waist right there? I don't have one in real life anymore." She revealed that she was squeezed into a metal corset.
She explained with a laugh, "What they do is, the move your organs around." The mother of three continued, "It was not like [Spanx], it is so intense. It's not like Scarlett O'Hara. There's metal inside it. And these people just kind of move your ribs and they move your liver out to the side and they pop you in."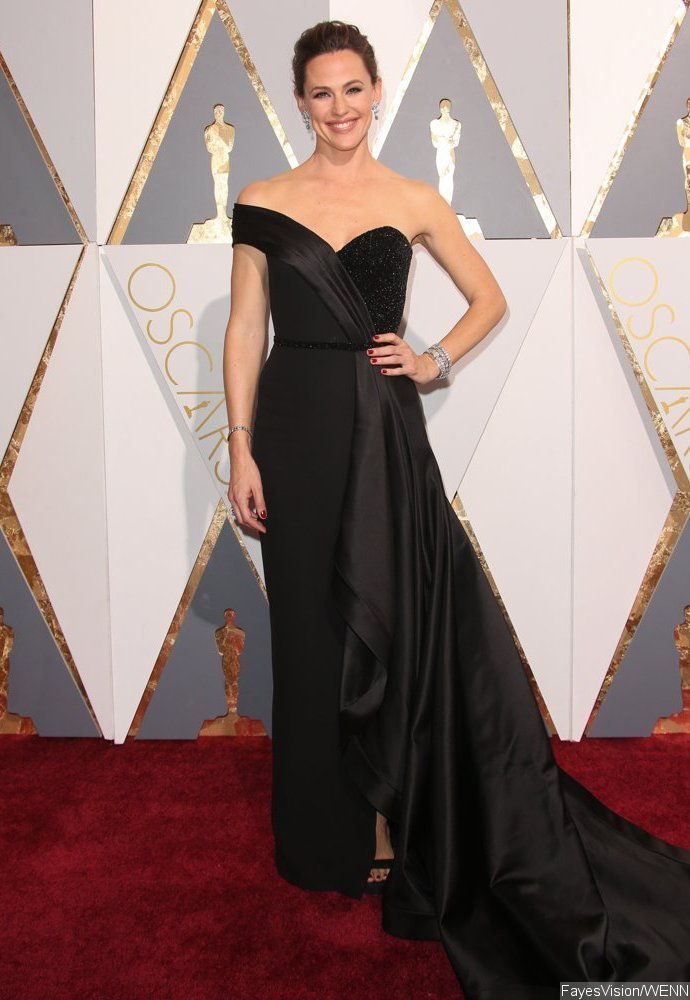 To keep everything in place, Garner also donned a partial bodysuit that later caused her ribs to start spasming. "We're sitting there and suddenly my ribs.. started spasming," she recalled,
"I was having a muscle spasm, everything started to freak out. I have to stand up, [but] if I stand up they'll think I'm , protesting."
She waited until a commercial break to go to the bathroom and called upon her friend for assistance. "We go into the bathroom, because [I know] she's going to have to hold something up," she shared, adding that she had a problem with the skin-tight bodysuit.
As the 43-year-old beauty went on detailing, her story got a little bit NSFW. "The connection of the body-suit, because it had a hook-and-eye situation, was in an intimate position," she said, "It was like… in my vagine." A nervous Fallon responded, "We all have a mental photo, we're good."
"So I couldn't reach it," Garner continued. "I said to my friend, 'I don't know what's gonna happen, but I think you've got to get this.' She's a good friend. She said, 'If this has to be done, it had to be done, but listen, I want you to give it a good college try.' "