Taylor Swift Flies to U.K. to Meet Tom Hiddleston's Mom. See Picture of Their Happy Outing
and 's relationship is quickly moving on to the next level. Less than two weeks after their dating reports broke, the smitten couple has met the in-laws. The "" actor had earlier when he visited their home in Nashville, and now he has introduced his girlfriend to his mother Diana in the U.K.
The 26-year-old singer and her new beau boarded "a private jet for a no-expenses-spared 24-hour trip to meet his mother in the U.K." on Friday, June 24, according to . In some pictures obtained by the site, the trio were beaming as they strolled along the street with their hands wrapped around each other.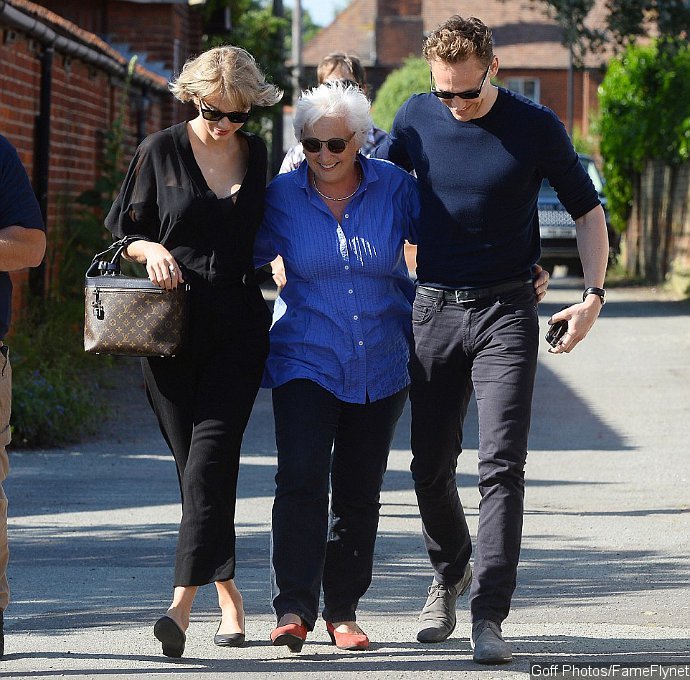 Tom reportedly wanted to show Taylor the countryside where he grew up. They rented a Jaguar and he got behind the wheel to show her some of his favorite spots. At one point, Tom was spotted picking up two cups of coffee as they made a stop at a BP petrol station. They were accompanied by five bodyguards during the outing.