Take a Glimpse Into FOX's 'Rocky Horror Picture Show' With These First-Look Pictures
Here's your first look at FOX's "". has got its hand on pictures from the TV remake of the 1975 musical film, revealing how will look like as Dr. Frank-N-Furter.
Rocking a tight black leather corset with belted details and a studded black leather jacket, she stands next to Ben Vereen who plays Dr. Scott. "I think we mix up the look more than they did in the original," she says of her character's look. "It's inspired by the original, but it's really our own take. It's way more elaborate and couture."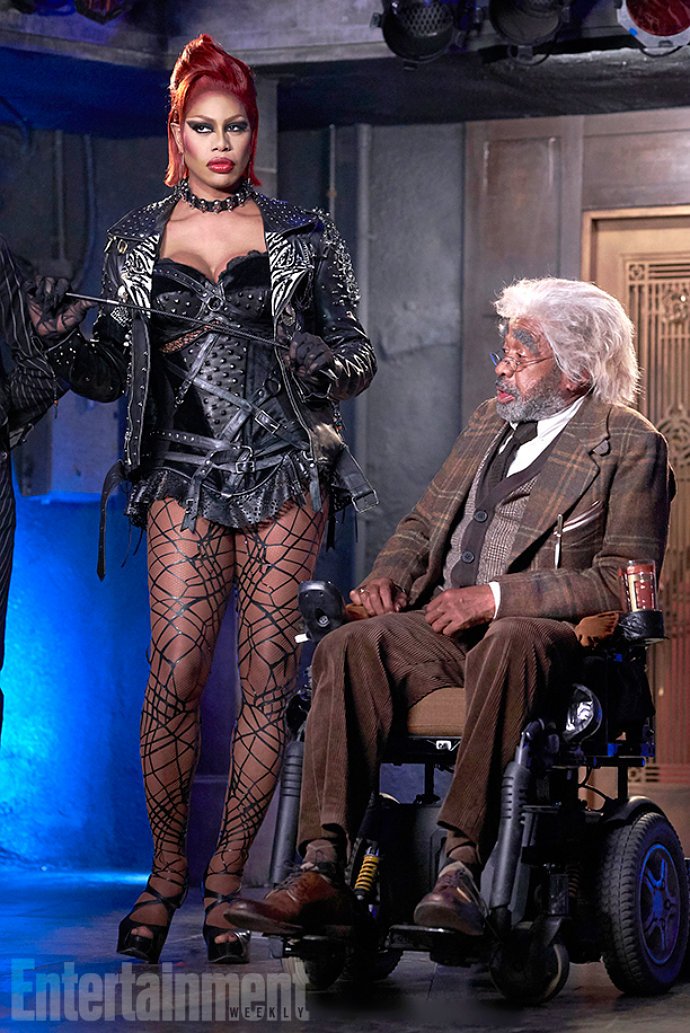 The "" actress reveals that she got pressure from people around her about taking on the role, but they likely won't be disappointed. "I get tweets from people, 'Please don't f**k up 'Rocky Horror Picture Show!' " she says with a laugh. "I showed my brother pictures of me in character and he was like, 'You were preparing your whole life for this.' "
Let's do the Time Warp again! Here's your exclusive first look at @RockyHorrorFOX: https://t.co/pFMAbYESmo pic.twitter.com/7up9Cfh2j4

— Entertainment Weekly (@EW) May 12, 2016
There are also photos of and Ryan McCartan as lost lovers Janet Weiss and Brad Majors whose date is ruined by a storm, as well as Staz Nair as Frank's creation Rocky. Another picture offers a look at a dance number featuring 's Magenta, Reeve Carney's Riff Raff and Annaleigh Ashford's Columbia who welcome Brad and Janet with "Time Warp".
Director Kenny Ortega teases about the dance number, "It's the same score and the same story and the same characters and the same good camp and fun."
Slated to air this fall, "The Rocky Horror Picture Show Event" also features as Eddie and , the original Frank-N-Furter, who returns to play the show's Criminologist Narrator.