Stella Maxwell Goes Completely Topless in This NSFW Instagram Photo
was recently named the Hottest Woman in the World by Maxim magazine. She showed everyone why she deserved the title when she took to Instagram over the weekend to post this super sexy photo of her.
The Victoria's Secret Angel goes completely topless in the snap. Only sporting very tiny green hotpants and wet-looking hair, she lies on the grass and reveals her enviable curves as well as her bare boobs to her 1.7 million Instagram followers. She left no caption for the raunchy picture.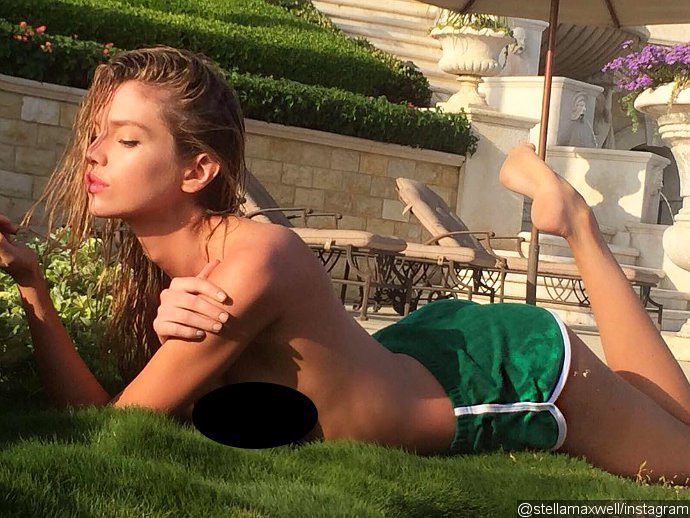 Maxim named Maxwell the hottest woman alive this year and had her posing in nothing but a gold breastplate, which barely covers her chest, and a pair of underwear for its latest issue. In an accompanying interview, the Kiwi model said of her new accomplishment, "I think those of us who have found success grew into ourselves in our 20s."
"I know I was not the hottest chick at school! We all peaked a little later than the other girls," ' ex-girlfriend continued. "If I wasn't a model, I don't know what I'd do, but I would be working just as hard at whatever it was."