Spidey Hangs Upside Down in Leaked 'Spider-Man: Homecoming' Poster
It's been a while since fans got a better look at Spider-Man's web-shooters in from the set of "". Now, what seems to be a promotional poster for the upcoming film has emerged online via Instagram user Fright Rags which offers a closer look at 's Peter Parker in his upgraded Spidey suit.
The webslinger can be seen playfully dangling upside down in the new image, which TheWrap claimed was spotted on the floor of fashion trade show Magic Las Vegas. The picture also shows the improved web-shooters as Spidey is seen hanging with his discharged synthetic webbing.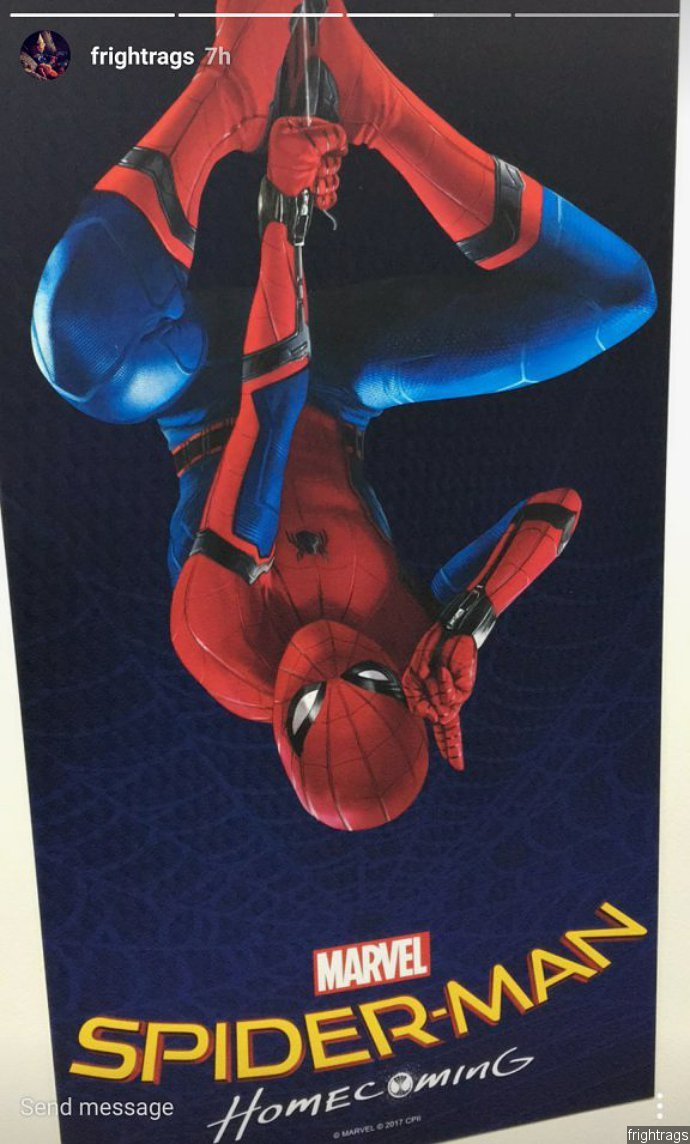 Holland made his debut as Spider-Man in "". The webslinger is trying to find out who he is and where he belongs in this world in the upcoming flick which hits U.S. theaters on July 7, 2017. Jon Watts is directing "Spider-Man: Homecoming" from a script by John Francis Daley and Jonathan M. Goldstein.
and are set to reprise their roles as Tony Stark a.k.a. Iron Man and May Parker respectively. Michael Chernus has been tapped as The Tinkerer and will portray The Vulture in the upcoming film. Meanwhile, will play a non-comicbook character named Michelle.