See New 'Supergirl' / 'The Flash' Crossover Photos and Find Out the Villains
Official synopsis the "" / crossover episode has not been released yet, but these new on-set photos may have provided a few details of the episode. and were spotted filming the upcoming episode of the CBS series in Los Angeles on Monday, February 22.
Dressing as their on-screen alter egos, the two actors were shooting in a park. They were joined by , who plays Kara's boss at CatCo Worldwide Media, Cat Grant. Supergirl and The Flash appear to be saving Cat from two villains, Silver Banshee () and Livewire (Brit Morgan).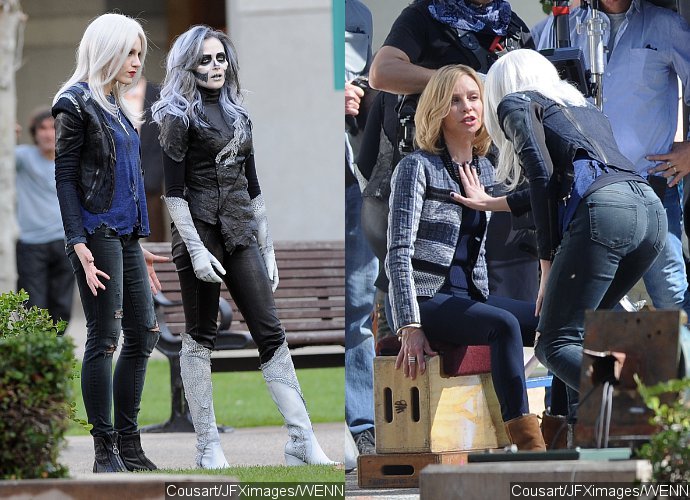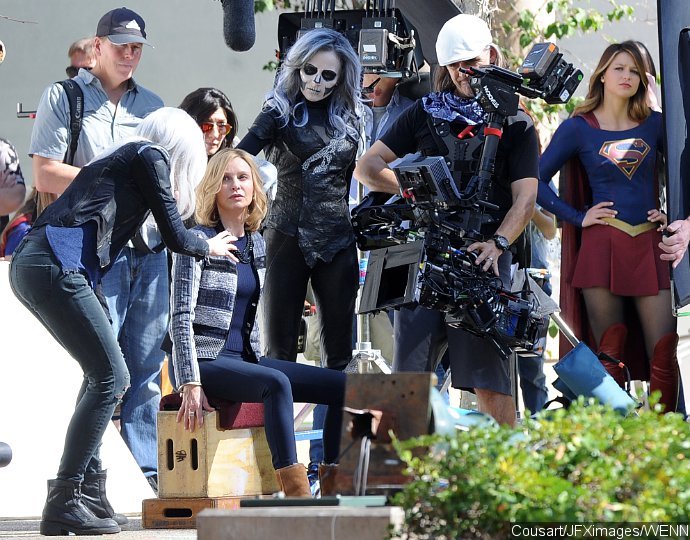 The "Supergirl" / "The Flash" crossover will air March 28 on CBS. "Secret is out. @melissabenoist and I are gonna get to have some fun on Supergirl together..," Gustin announced it on Instagram earlier this month.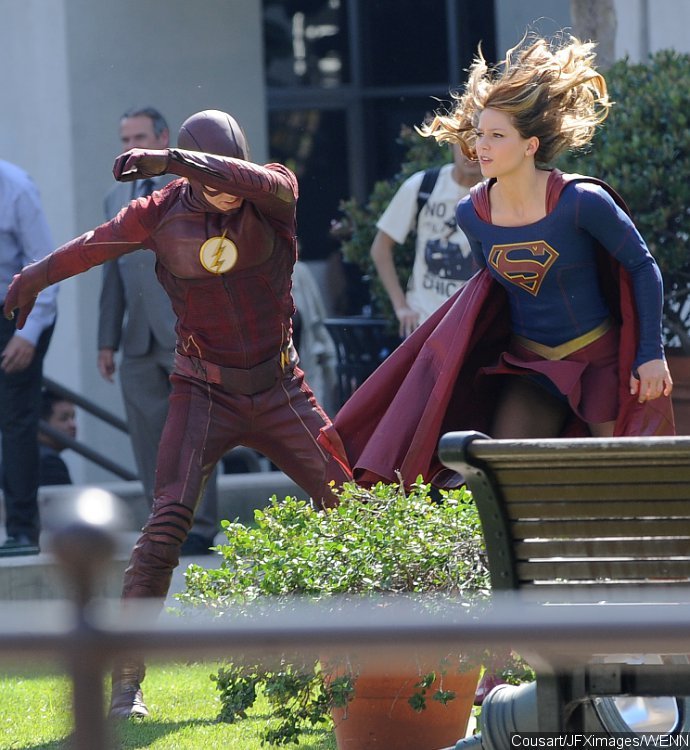 Other details of the crossover are not shared yet.