Sam Heughan and Caitriona Balfe Looks Stunning in 'Outlander' Season 2 New Pic
"" stars will have new costumes in upcoming season. In a picture obtained by , Jamie () and Claire () look stunning in their new clothes as they moved from Scotland to France.
Jamie dons a blue long coat paired with a white shirt. His hair was tied in a pony tail. Claire, meanwhile, looked beautiful in a brown flower print dress paired with yellow gloves and matching hat. Her hair was styled in an elegant updo.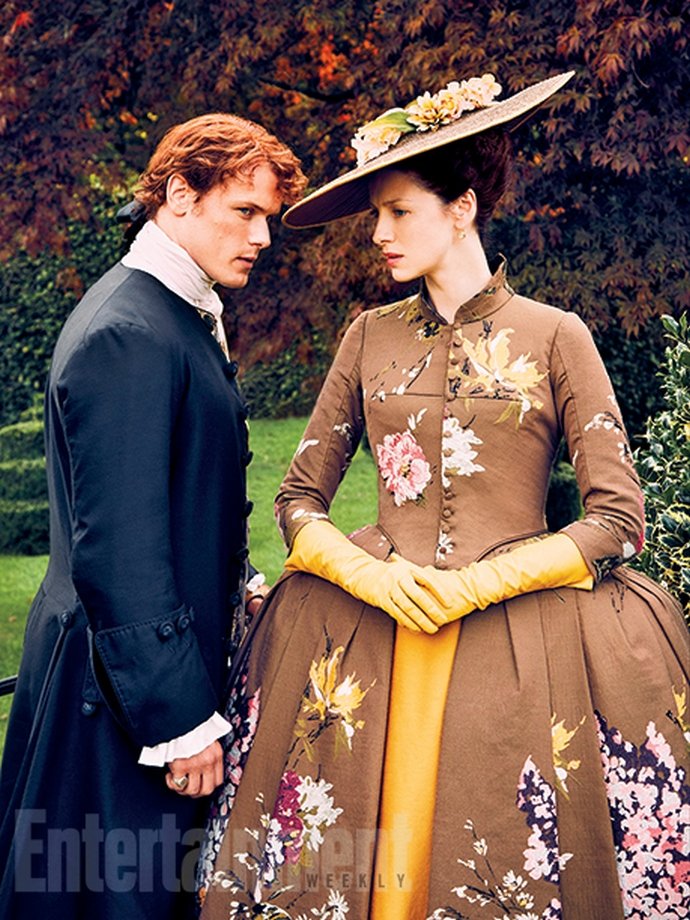 According to costume designer Terry Dresbach, Jamie and Claire need a change of clothes as the story follows the couple moved from Scotland to France. "It's a massive season," Terry says, "We figured out recently that we've made over 10,000 items for season 2 and acquired another 5,000 shoes. Knowing that was in front of us … it was a monumental task."
The designer continues, "We started thinking about it halfway through season 1. It's a completely different kind of clothing. In Scotland, there is not a ton of research out there about what they wore. It was a rough place. But France [in the 18th century] was one of the most well-documented periods of fashion in the world, so you better get it right."
Terry explains, "There is no wiggle room. Everything has to be sumptuous and lavish and every inch is beaded and embroidered. This is why I came back into the business to do this show. Getting to do 18th century French court is a designer's dream. It's fabulous."
The second season of "Outlander" will premiere in spring 2016.