Rihanna Is a Computer Whiz in 'Ocean's Eight' On-Set Pics
As filming on "" still continues in New York, several images taken from the set have arrived online. The new pictures offered new look at who could be seen wearing headphones while sitting with a laptop on her lap during filming on Monday, November 7.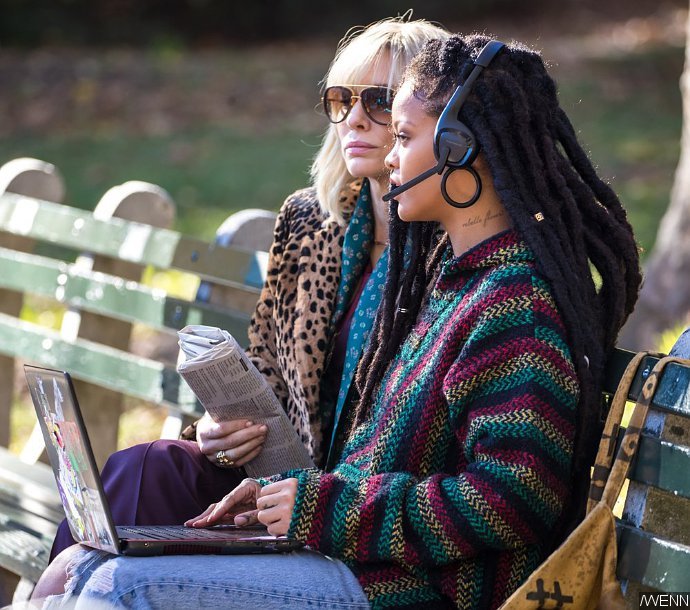 RiRi was not alone that day. She was joined by , who was also seen hearing something through her headphones. The Oscar-winning actress donned the same costume that she wore on the . Meanwhile, the Bajan beauty sported long dreadlocks while filming on a park.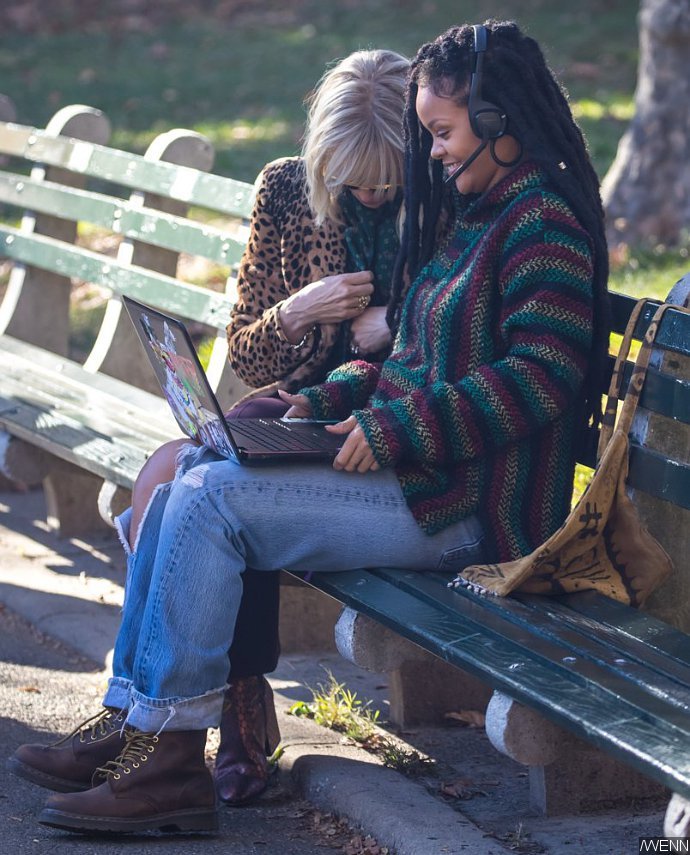 On the same day, the 28-year-old actress/singer also posted a picture which showed her in costume.
Plot details about the film are still scarce, but is said to play the sister of Danny Ocean, the master thief in the original movies who was portrayed by . She will likely be the one who rounds up a crew to steal a necklace from the Met Gala in the upcoming movie. Meanwhile, Rihanna will apparently be the team's computer whiz as she is seen sitting with a laptop on her lap in the recently-surfaced on-set images.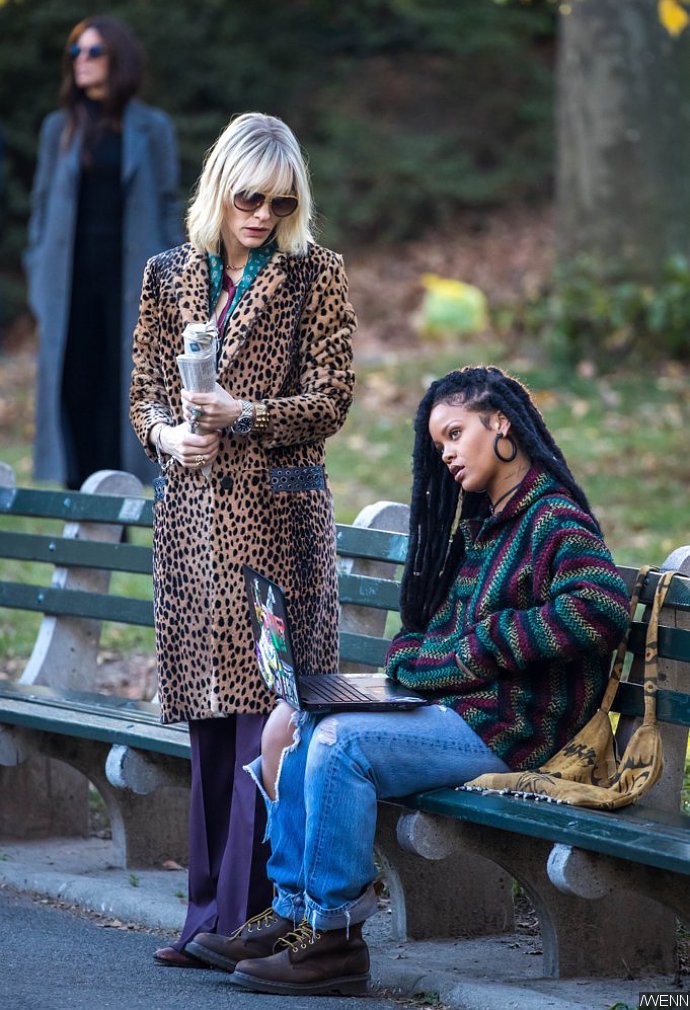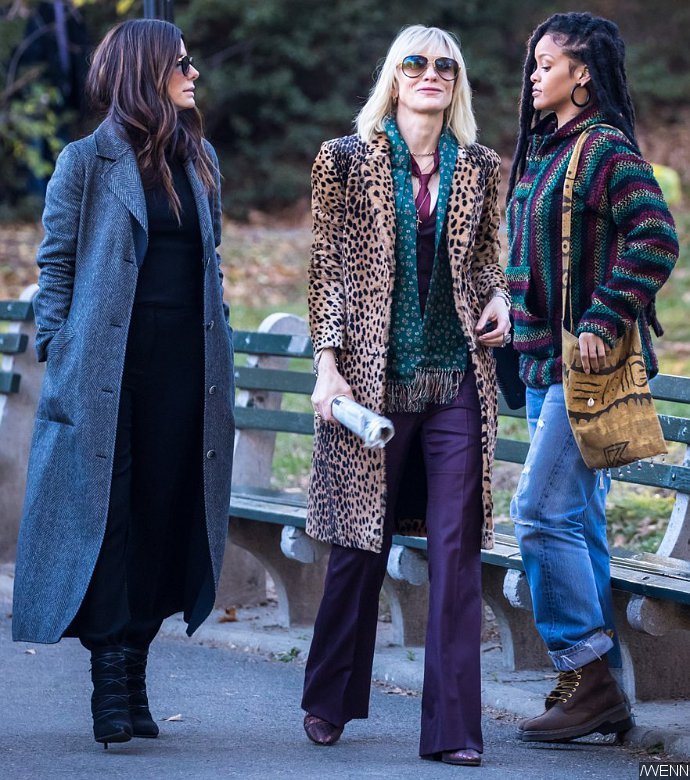 "Ocean's Eight" is directed by Gary Ross from a screenplay he co-wrote with Olivia Milch. Also starring , , , , Awkwafina, and , the action flick will arrive in U.S. theaters on June 8, 2018.