Pamela Anderson Goes Naked to Model Her Cruelty-Free Shoes
At nearly half a decade, is still able to make women younger than her jealous. The 48-year-old actress/model posed naked for to promote her all-vegan footwear which she created together with French footwear designer Amelie Pichard.
Anderson is featured in Paper's new Girls Girls Girls issue. There is no single strand on her toned and tanned body except for the heels and the dark brunette wig on her head. In one of the photos, she sits on the floor with her legs and arms strategically placed in front of her body to cover modesty.
Speaking of her new business venture, Anderson told the mag, "I funded this project. I hope it does well and things go smoothly. It was a big investment for me. But I'm open to continuing making new styles of shoes. But, not every season. That's exhausting. And, I think, silly. I like the idea of keeping these out there and having them on shelves all year."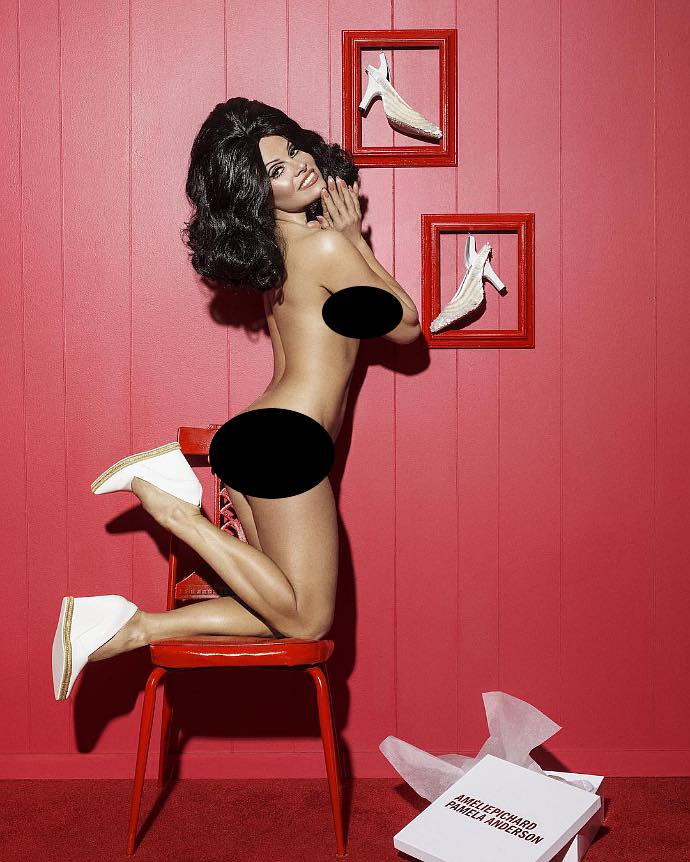 She said she hated the term "celebrity" but enjoyed being called "activist." In the interview, the environmentalist said, "We will change the world. All of us. We all just need to do our part. And feel loved. That's when we are at our best. I wish that for everyone. We have paradise beneath our feet. We must change to a green economy, and things will get better. More equality."