New 'Fear the Walking Dead' Season 2 Photos Tease Nick's Destination
Where's Nick () going? One of these new photos from "" season 2 offers a hint at his whereabouts after he left his mother and the group in the midseason finale that aired in May. He's seen alone and rocking a blood-stained T-shirt as he walks down an abandoned highway.
The other image shows a horde of walkers which look ready to attack. It's unclear if this shot previews the danger that will be faced by Nick on his solo quest or Madison () and the other survivors.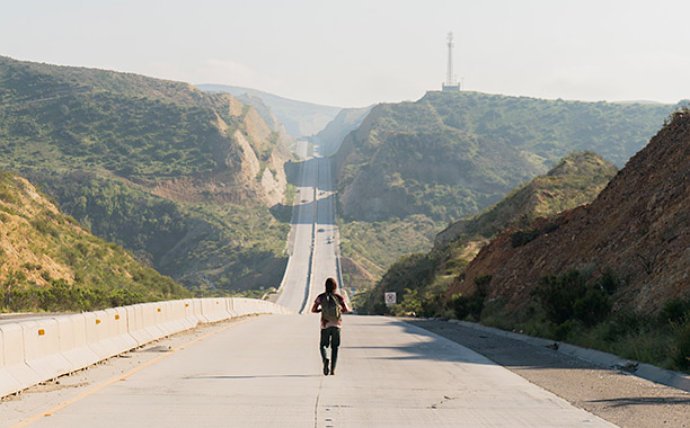 Executive producer Dave Erickson told TVLine that Nick "does reconnect with someone when we come back in episode 8," meaning he won't be alone for a long time.
The show returns with the remaining 8 episodes of the season beginning August 21 at 9/8c on AMC. Before that, you can expect more sneak peeks when the show holds a panel at San Diego Comic-Con on July 22. A key art for the event has also been released online.