New 'Arrow' Photos Give First Look at Dolph Lundgren as Bratva Boss
Here's your first look at as Konstantin Kovar, the scary and formidable boss of Bratva. The action movie vet will make his debut as someone from Oliver Queen's past in Russia in the next episode of "", which has been previewed in some new photos.
Oliver, with longer hair, is seen sitting in a chair with his hands tied behind his back in one of the images. In another picture, the Bratva boss appears to be interrogating Oliver.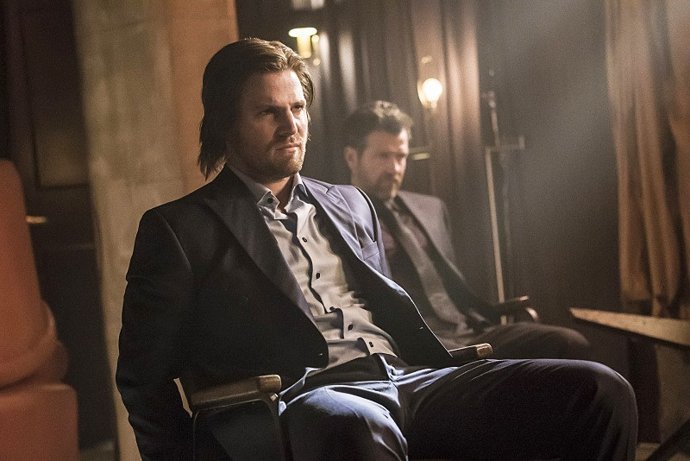 "In our flashbacks in Russia – we're set in Russia this season – we are going to be bringing in Dolph Lundgren as one of our big bads," executive producer Wendy Mericle said when revealing Lundgren's casting. "We are going to bring him in and he's going to be this super big badass guy who works for the Russian government, and is not a friend of Oliver or the Bratva."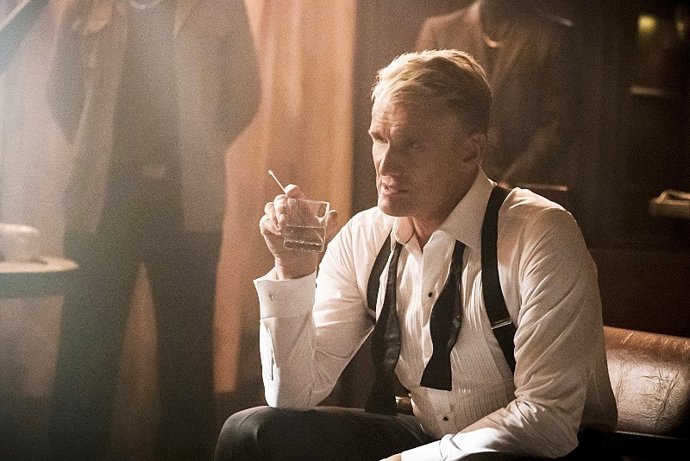 Executive producer Marc Guggenheim recently also told EW, "Kovar is very much a villain certainly in the Arrow vein, which is to say he's pretty badass, he's pretty evil, but he, of course, does not think of himself as such. He thinks of himself as doing the right thing, which, in that sense, makes him very similar to a lot of the villains that we've had in the past."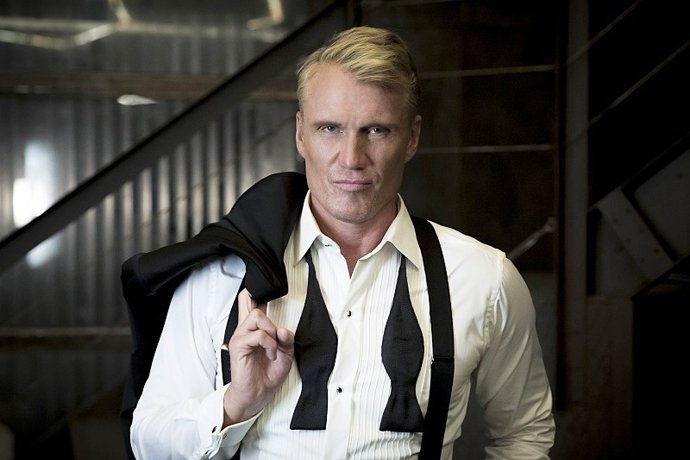 "What is interesting about Kovar is he has a mix of intelligence and physical presence that we haven't necessarily seen," Guggenheim further teased. "He's physically bigger than a lot of our villains that we've had in the past."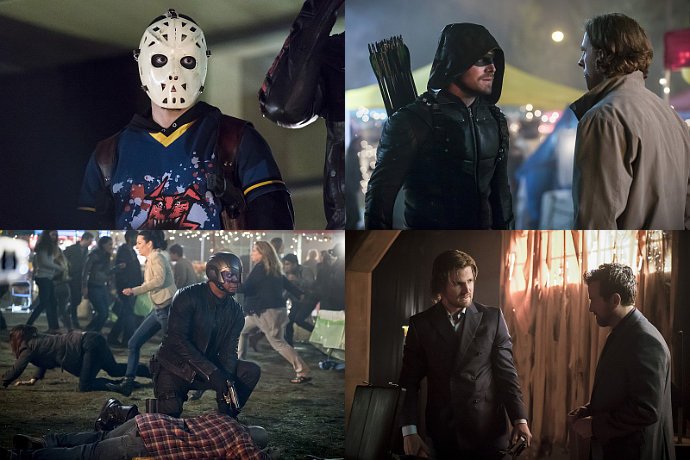 The new episode featuring Lundgren is titled "So It Begins" and will air Wednesday, November 9 at 8/7c on The CW. According to the official synopsis, "when Prometheus ups his killing spree, Oliver searches for connections between the victims. Felicity and Curtis discover the victims have a mysterious link to Oliver's past and this new secret could upend his new team. Meanwhile, Thea has a heart-to-heart with Lance, and Felicity considers telling Malone (guest star Tyler Ritter) the truth about her work."