New 'American Horror Story' Set Photos May Reveal Season 6's Setting
The upcoming sixth season of "" has been the most closely guarded secret yet of the series, but new set photos may have revealed the setting. The pictures taken from the set in Santa Clarita, CA hint that the show is going back to colonial era in the next installment.
Obtained by , the images show a wooden house and a tree with the word "CROATOAN" etched into it. "CROATOAN" is a possible misspelling of Croatan, which is connected to Roanoke, the 1590 North California colony where 117 people vanished.
The site further claims that sources say they have spotted the cast in Pilgrim-era clothing on the set.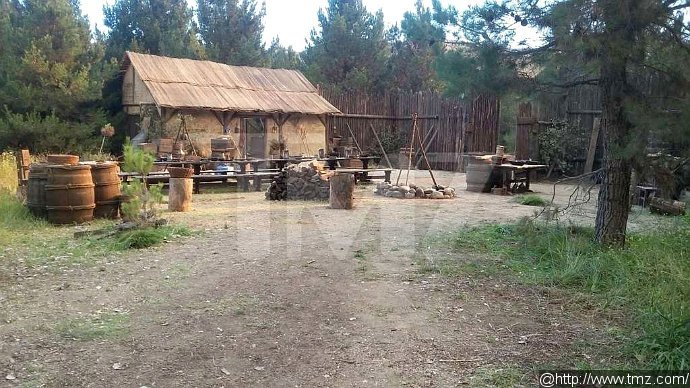 Series co-creator Murphy previously only said that season 6 would tackle "the innocence of children, that sort of wide-eyed entryway into some world." FX's head John Landgraf, meanwhile, teased that the next season would take place in "the present" but with "echoes of the past."
The sixth season will premiere September 14 at 10 P.M. ET on FX. and are confirmed to return.