Mischa Barton Is Literally Smoking Hot as She Goes Topless in This Photo
proves she doesn't have to wear a lot to look amazing. While enjoying her vacation in Greece, the actress kindly showed the beauty of Mykonos as well as her bare boobs in a photo she recently posted on Instagram.
Only rocking a pair of jeans, a necklace and nothing else, Barton perched on a balcony overlooking the ocean while smoking a cigarette. Complying with Instagram's no-nudity rule,
she blurred out her own nipples. "Island vibes #Mykonos #Censored," so she captioned the snap.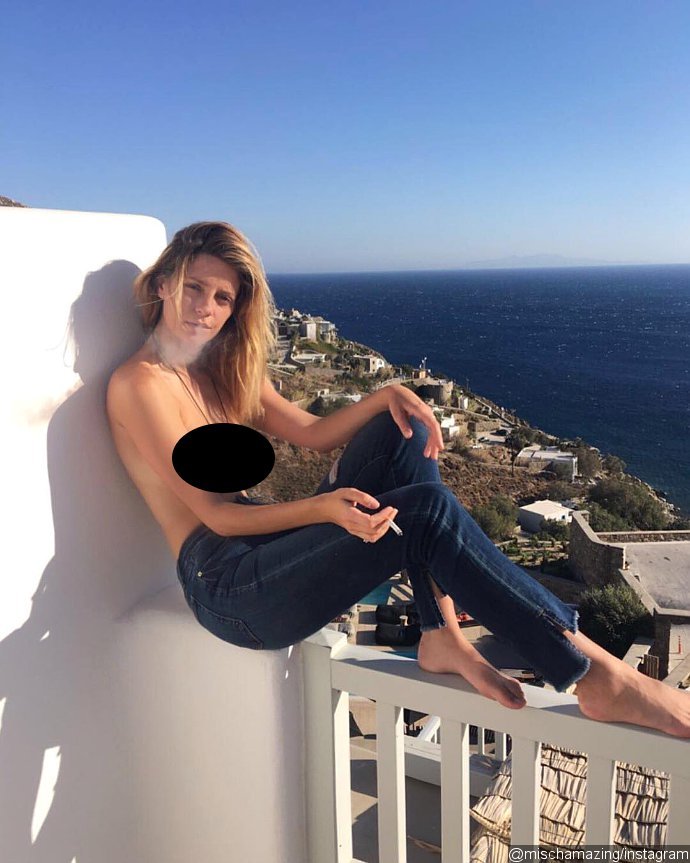 Barton has apparently been feeling sexier than ever lately. Earlier this week, she posted another photo of her going braless. "Morning vibes !!! Monday lets do this. Hope everyone has a wonderful week Xoxo," she wrote alongside the image of her sitting on her bed and flaunting her cleavage as she left her denim shirt unbuttoned.
Last week, the former "" contestant uploaded a bikini photo of herself which came along with a tribute to Alton Sterling, a man killed by police in Baton Rouge, Louisiana earlier this month. The post was deemed insensitive and was later removed. Barton then , saying, "I'm human I'm not perfect and I'm sorry if my Instagram post went out of context I didn't mean to offend anyone."