Mark-Paul Gosselaar and the Pitch Cast Get Naked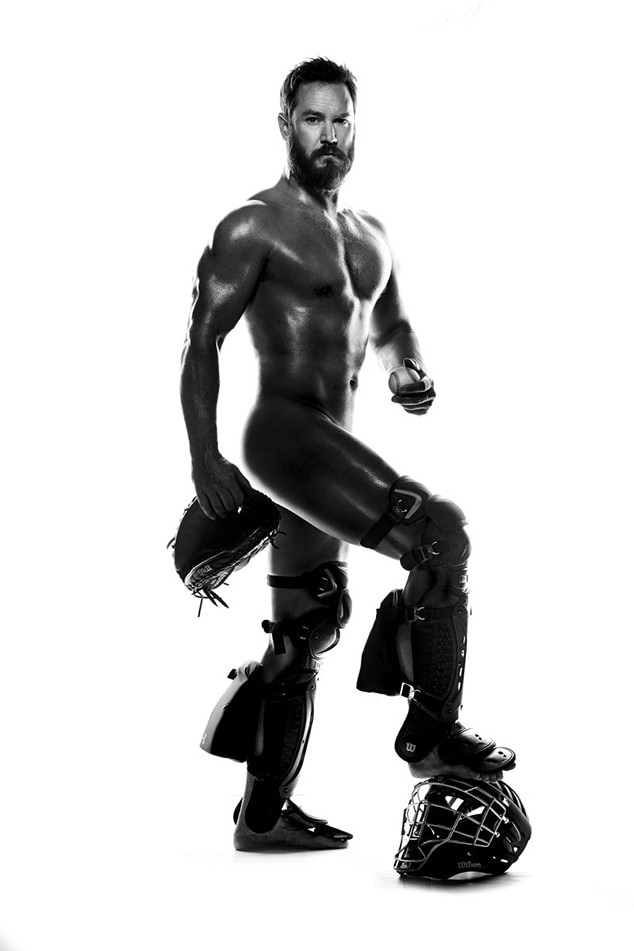 Fox
Who knew baseball could be so scandalous?
Mark-Paul Gosselaar and the rest of the Pitch cast posed naked for teaser photos ahead of Thursday night's episode, and if you weren't watching the show already you might want to start tuning in. The Saved by the Bell alum posed nude save for a little coverage courtesy of protective kneepads.
The rest of the cast joined in for a naked group photo in which the (fictional) members of the San Diego Padres pose only with their mitts and bats. The risqué promo photos come on the heels of an earlier episode in the season in which the main character, Ginny Baker (Kylie Bunbury), had to deal with the repercussions of a nude photo scandal. As an act of solidarity, her teammates posed naked.
Pitch tells the story of the MLB's first female player and the criticism she faced. As time goes by, however, her male teammates begin to become protective of her and the show starts to focus on the relationships between the teammates instead of the sport. Gosselaar told E! News he could relate to his mentor-like character in more ways than one.
"I think I've walked onto set every time like that, I'm going to be honest with you. I understand the anxiety that comes with it," he said. "The need to succeed, to make everyone believe that you belong there. Those are things that I still struggle with to this day when I walk onto a set…"
Pitch airs Thursdays at 9 p.m. on Fox.