Lamar Odom Caught Partying With Scantily-Clad Ladies at Strip Club and Smoking Marijuana
may want to look elsewhere. While the reality TV star has been worried about his recovery, was seen partying at a strip club in Queens, New York in the early hours of Wednesday morning, August 24.
In some pictures published by , the former NBA star stood at the bar while being surrounded by several scantily-clad girls. He's said to receive shoulder massages and chat with his friends as some dancers gathered around him.
Later, he left the club with a male friend and two women. Wearing a T-shirt paired with jeans and a gold chain, the 36-year-old at one point talked to one lady who sported a black crop top and blue shorts filled with dollar bills.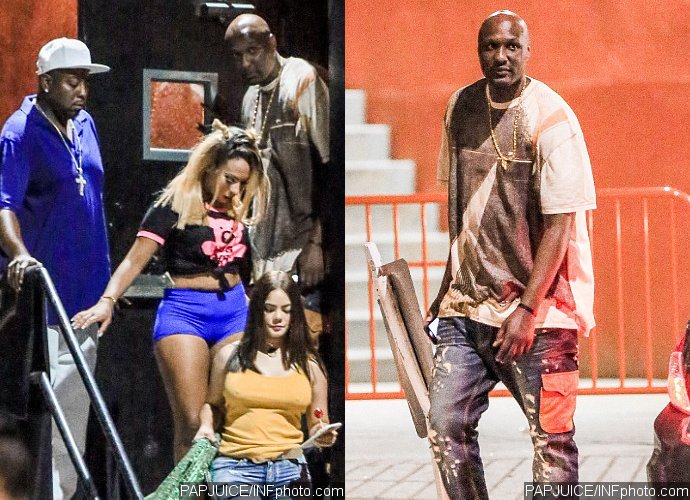 Lamar was found nearly dead at a brothel in Nevada late last year. Due to an overdose of drugs and alcohol, he was left in coma for weeks and his condition prompted Khloe to call off their divorce. But since Khloe filed for divorce from him for the second time earlier this year, Lamar has sadly spiraled out of control again.
Previously on Sunday, Lamar was seen in Rhode Island indulging in what's believed to be marijuana. In some photos obtained by , he smoked something while leaving an apartment and heading to a waiting car.
"I looked out my window and couldn't believe it, Lamar Odom was standing nearby getting high," an onlooker told the site. "Anyone within 50 feet of him could smell the pot, he wasn't try to hide it at all."
Photos of Lamar partying at a strip club and smoking pot emerged just days after Khloe expressed her concern about him on "". In the show's latest episode airing last weekend, the reality TV star said she's saddened by the fact that her estranged husband began hanging out with the bad guys again.
"You can't do anything if the person is not willing to take control of their life and get help," said Khloe. "It was like five steps backwards. I don't even know what to do and I told him 'You know you could die right now.' "