Johnny Depp Spotted Partying and Drinking With Blonde Woman in Denmark Amid Split Scandal
continues to have some fun with friends amid 's claims that he was physically and verbally abusive towards her. The "" actor was spotted partying at a bar in Denmark after his band Hollywood Vampires' concert on Wednesday, June 1.
"[Johnny] spent the night drinking with the bar staff and the local customers until 4 A.M.," a source told . "He was in a good mood and they all had a big Danish party."
The actor was also spotted drinking champagne and smoking cigarettes with makeup artist Tina Deleuran. During the fun night, the two snapped a selfie outside the bar.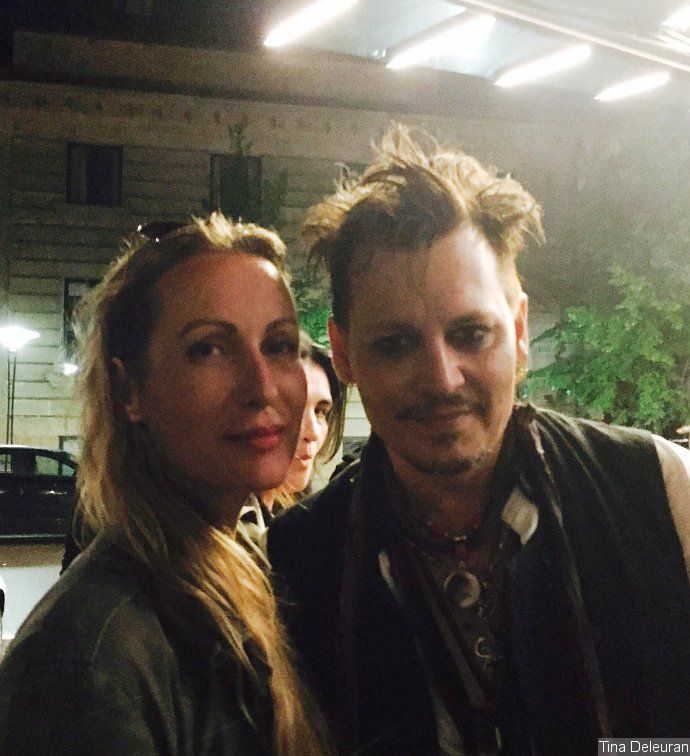 "He had some wine but he wasn't drinking heavily. Just very polite and pretty sober," Tina said. "And it wasn't his bottle of champagne – it was my friend's bottle of champagne that we were sharing with him."
Tina also set the record straight on rumors claiming that the actor engaged in a brawl with his own bodyguards. "He didn't get into a fight. That's so stupid! He was actually giving his bodyguard a hug," Tina said.
"Then his bodyguards asked if he wanted to go back to his room and he said, 'No, I want to go back to the bar.' Then the four of us went back to the bar and just had a nice few hours talking and laughing," she added.
A few guys in the location asked for selfies with the actor and some of them uploaded their photos on social media. "[Johnny] only had three to four vodka-and-tonics and basically wound down from the gig. It was a relatively quiet night and Johnny was happy and relaxed," a separate source said.