Is This the New Haunted House on 'American Horror Story' Season 6?
"" is not returning until September, but we may have a glimpse of where the creepy stuff will take place. has obtained pictures of a Colonial-style house, which is said to be the main set for the upcoming season 6.
According to the site, the show's crew secretly built it from the ground up for 4 straight months. The eerie-looking house is reportedly set up in a California forest and it's not just a front. It's fully furnished and they're shooting some scenes inside and around it.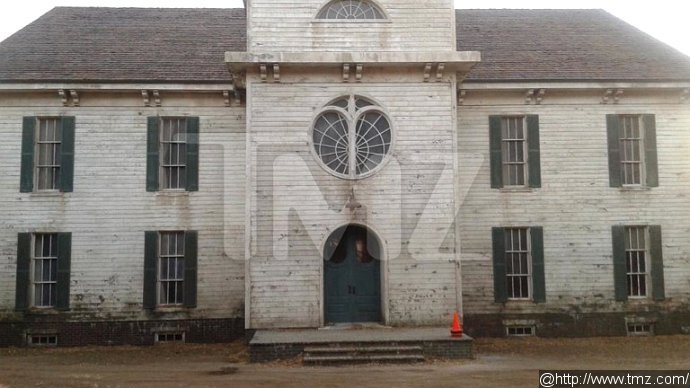 The seemingly old and abandoned house features a hot tub where ' scene was reportedly filmed. has shot scenes at the house too. It appears that , who starred on Ryan Murphy's ": People vs. O.J. Simpson", is joining the cast as he has been spotted on the set this week.
'American Horror Story' — Brand New Haunted House Unveiled (PHOTO GALLERY) https://t.co/kv4TtqJW2a

— TMZ (@TMZ) August 4, 2016
The sixth season will premiere September 14 at 10 P.M. ET on FX. is set to return as a new character. Plot details have been kept under wraps, but hinted that it would have some connections with the Roanoke mystery.
Series co-creator Murphy once said that season 6 would tackle "the innocence of children, that sort of wide-eyed entryway into some world." FX's head John Landgraf, meanwhile, teased that the next season would take place in "the present" but with "echoes of the past."