Ireland Baldwin Shows Off Butt Cheeks and Side Boob in Mirror Selfie. See the NSFW Pic!
is far from shy when it comes to showing off her amazing curves. 's daughter took to Instagram to tease her upcoming Treats! magazine feature by uploading a very saucy picture.
The 20-year-old model went topless and stripped down to black latex knickers which put her butt cheeks on display. She was seen standing in front of a mirror and glancing back over her shoulder with her hand covering her asset. Wearing large bunny ears, she showed off some tattoos while pouting her red lips.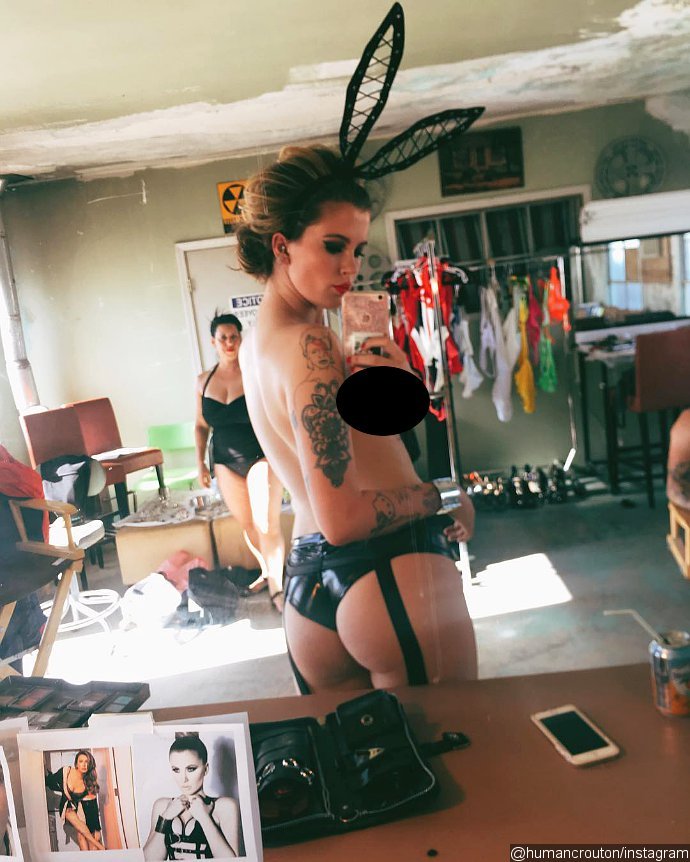 Ireland appeared to be in a dressing room where she was joined by a scantily-clad gal pal who was pictured in the background. "Treats Mag behind the scenes," she captioned the racy snap. Many fans flooded the comment section while praising the model's body. "Damn you have a beautiful a**!!! Hell!!! You have a beautiful bod, love your breast, they're perfect!!!!" one user said. Meanwhile, some other fans just couldn't wait to see the model in the magazine. "Stunning today so excited to see, thanks so much!" another fan wrote.
On Tuesday, June 14 Ireland put on a busty display at Max Mara's Face of the Future Awards. She flaunted her cleavage in a black blazer which she teamed with black leggings and pointed stilettos. She looked beautiful wearing minimum make up with a high ponytail.