Iggy Azalea Goes Topless for Remix Magazine, Addresses Feuds With Other Celebs
wants to show the world her amazing body. The Australian rapper goes topless for the latest issue of New Zealand's magazine, in which she talks about her new album while commenting on her feuds with other celebrities.
In one of the photos in the magazine, the 25-year-old rapper covers her boob with her hand as she only wears geometric tight pants which accentuate her derriere. She throws a seductive gaze as she pouts her lips at the camera. In another snap, the "Black Widow" rapper rocks a black bra and underwear with a matching blazer draped over her shoulders.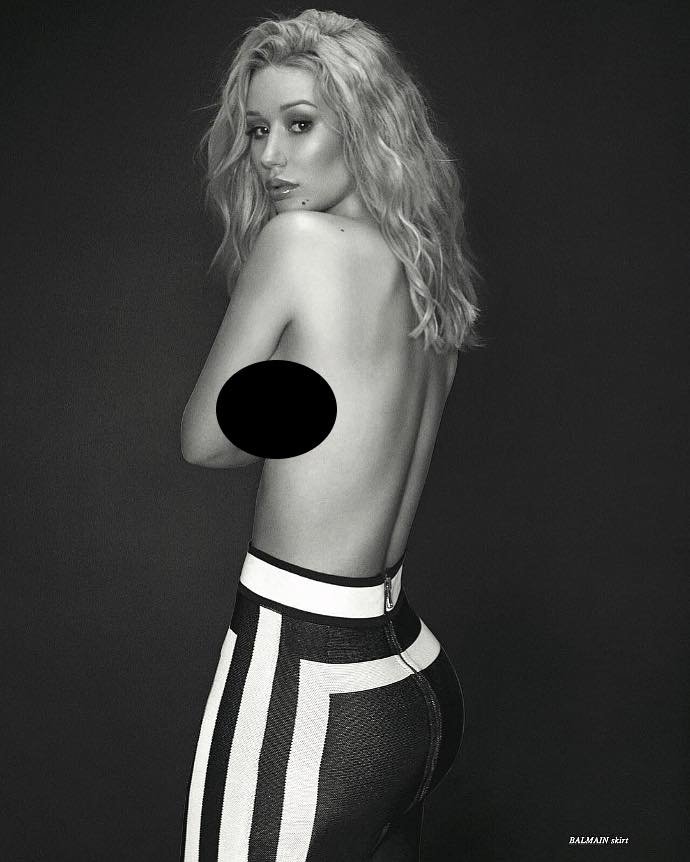 In her interview with the magazine, Iggy talks about her new album "". She says that for this album, she focuses on her own taste, unlike her first album "". "I love 'The New Classic', I think it's a great album," she explains. "But I do think I lost myself in it a bit because I was so concerned with other people's opinions."
's fiancee continues talking about her feuds with other celebrities like . When asked about the matter, Iggy doesn't seem to be interested in talking much about it. "The artists that criticise me don't have as much success as me, so I think it gets them riled up, because they're not selling as much as I am," she says, likely referencing Azealia.
"I honestly think that's what it boils down to… I don't want to say it's just people being jealous, but I do think the level of success I've had and how many fans I have and the amount of records I sell does have a lot to do with it," she continues.
However, sometimes people just create some fake stories that never existed. For example, many assumed that Iggy's 2014 Billboard cover story criticized , but the fact is there's no bad blood between Iggy and the "Royal" hitmaker.
"I almost collaborated with Lorde on this album! I sent her the song and it didn't get done in time, but it's one of my artistic goals to collaborate with her," Iggy once again addresses the rumor. "I hope it can happen, if not on this album then another. I think she's awesome."