Heidi Klum Shares Most Awkward Kiss Ever With Vito Schnabel at Wimbledon
and her boyfriend Vito Schnabel put a very steamy display while watching the Wimbledon Tennis Championships in London, England on Friday, July 8. But this time, the couple might just cross the line.
Heidi and Vito were photographed sharing a very awkward kiss. At one point, the 43-year-old supermodel looked surprised when her beau leaned in and grabbed her face with his left hand. He almost knocked Heidi's sunglasses off her face as they locked lips.
Later, Vito looked confused when Heidi went in for a kiss.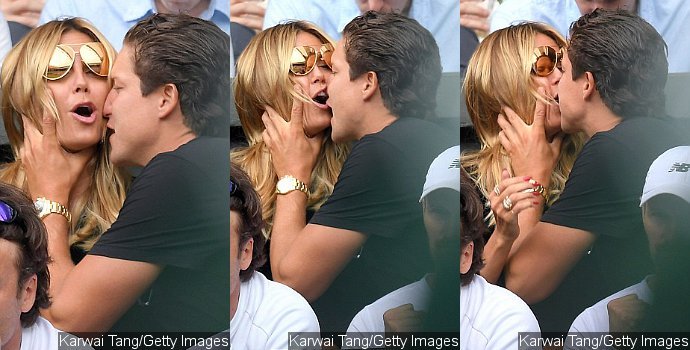 Heidi shared on Instagram a photo of her, Vito and Milos Raonic, who won against on the day's tennis match. "Big win for Milos Raonic @mraonic Wimbledon," the model wrote alongside the black-and-white snap.
Other celebrity couples who attended the Wimbledon match on Friday included and , and girlfriend Phillipa Coan, and husband Andrew Levitas, as well as and his model girlfriend Frances Aaternir. Irina was pictured during the match.