'Gilmore Girls' Revival Unveils New Photos, Sparks Lawsuit
More pictures of "" revival are shared to tide fans over the release of the new Netflix series. Some of them are same with last week, while some others are never seen before. They tease a musical at Stars Hollow, a town meeting, and Rory and Emily during what appears to be a Friday night dinner.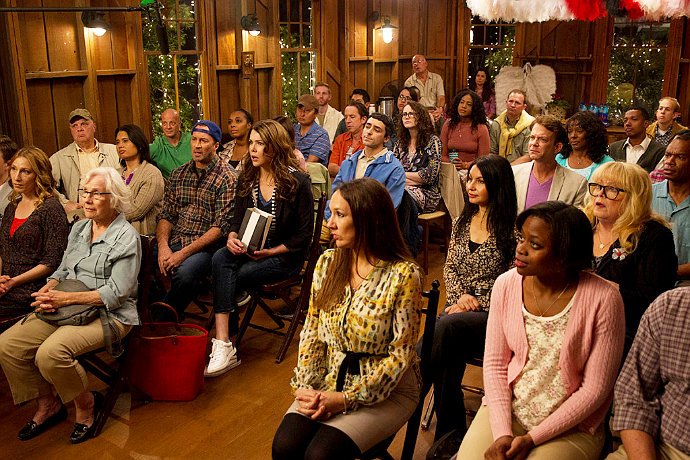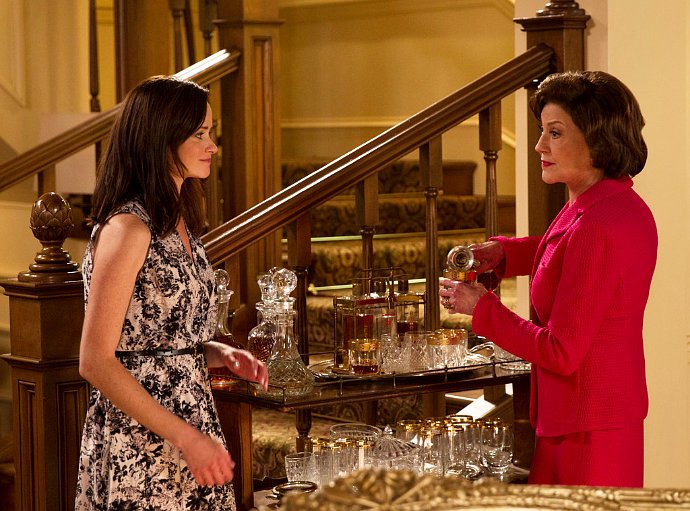 The four-episode continuation will bring back , , Kelly Bishop, Scott Patterson, Yanic Truesdale, Keiko Agena, Liza Weil, Danny Strong and . has confirmed she's returning as well, much to fans' delight.
While many are eagerly anticipating the revival, not everyone is on board the project. Gavin Polone, an original producer of the show, filed a lawsuit on Friday, April 8 against Warner Bros. Television after he's being shut out of profits from the series revival.
In his contract, it's stated that he's entitled to receive $32,500 for each episode produced after 2003, plus a percentage of the show's modified adjusted gross and an executive producer credit. However, the defendant allegedly declined to pay by classifying the four 90-episodes as "derivative works based on the television series 'Gilmore Girls'." Moreover, Warner Bros. TV does not consider the four new installments as "a 'television series,' because they are being produced for Netflix, rather than a traditional broadcast network."
Polone is seeking at least $195,000 in damages. Netflix and Warner Bros. TV have not commented on the lawsuit.