'Gilmore Girls' Revival Gets Official Title. See the First Poster!
Netflix's "Gilmore Girls" revival has got an official title and it's star herself who revealed it. During an appearance on "" that will air Monday, May 23, the Lorelai depicter told host , "I'm here to tell you the title. I can tell you the title for the first time! It's four 90-minute episodes and they're Winter, Spring, Summer and Fall, so it's called "."
Graham also opened up about her excitement to return for the revival. "I feel so lucky to get to [revisit 'Gilmore Girls'], but it's also been so bizarre because I open the door and we're across the street from you, which wasn't the case before. The set is the same, but we're in a different place," she gushed, "It's like it was yesterday, but also it was not yesterday."
Along with announcement of the title, the first teaser poster has also been unveiled. It features a cup of coffee and a tagline which reads, "Live more. Laugh more. Eat more. Talk more. Gilmore."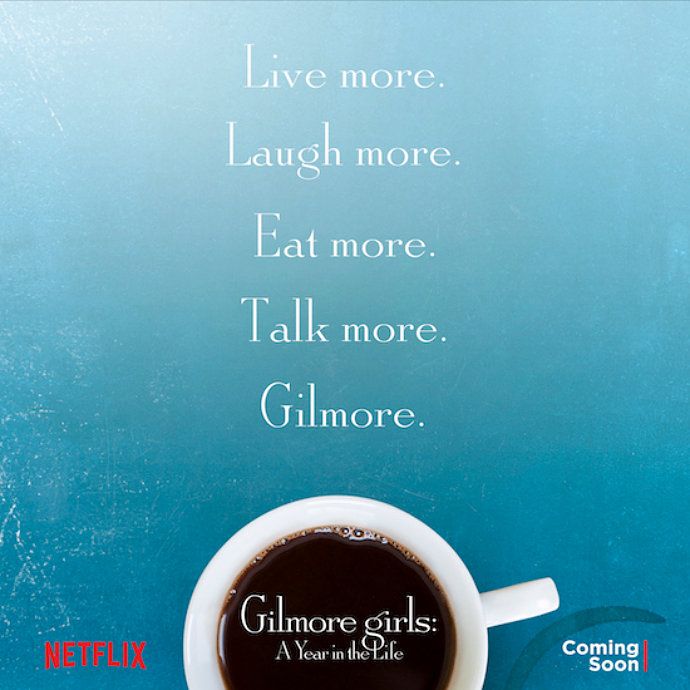 Netflix has not announced a premiere date for the new "Gilmore Girls" series. Series creator Amy Sherman-Palladino previously told TVLine, "My preference would be they would not be released at once, because I feel like there's going to be anticipation, and I think the diehard fans would enjoy it more with a little separation."
She further explained, "Because the last thing you want is for someone to jump to the last episode and [ruin] it for everybody – which I think would happen, quite frankly, in this day and age of binging. So my preference would be to release them at least a day apart. Let people get a little sunlight and go for a walk around the corner."
In addition to Graham, the likes of , Kelly Bishop, Scott Patterson, Yanic Truesdale, Keiko Agena, Liza Weil, Danny Strong, , , and are back for the revival.