First Look at Matthew McConaughey as Man in Black on 'The Dark Tower' Set
Some new set photos of "" have surfaced online. The photos feature as the Man in Black. The 46-year-old actor wore a black, button-down collared shirt underneath a black buttoned vest, which he paired with black slacks, shoes and an oversized overcoat. He can be seen walking around the set in New York as he seemingly filmed some scenes for the upcoming movie.
In the fantasy movie adapted from Stephen King's novel, McConaughey is touted to be the villainous Walter Padick a.k.a. the Man in Black. He stars in the film alongside , who's playing Roland Deschain a.k.a. the Gunslinger, and , who's portraying the fearsome vampire leader Richard Sayre.
The "" actor also dyed his hair a darker shade of brown, which was blown out and slicked back. Judging from the scene which was being filmed in the present days NYC, it probably depicts the events in the book series which lead to Jake Chambers, Deschain's protege played by Tom Taylor, joining Deschain in Mid-world.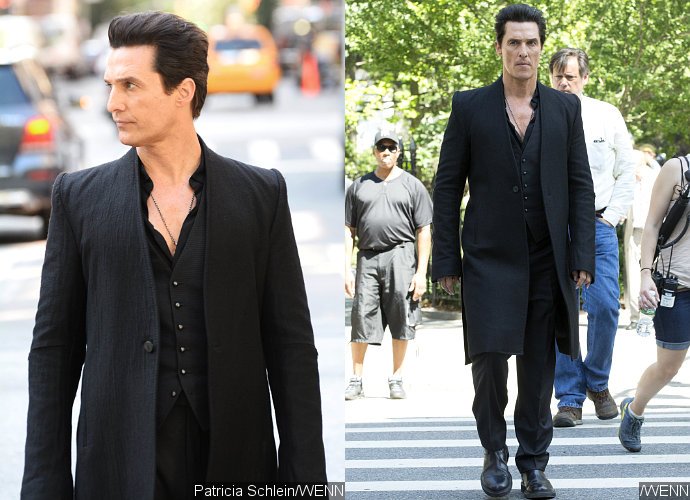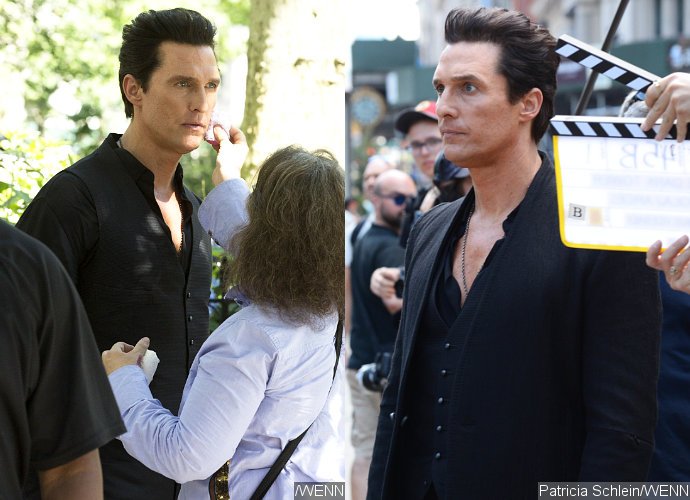 The film centers on Deschain, a sort of frontiersman knight whose primary weapon is not a sword, but a pair of revolvers. He is the descendant of Arthur and the last long line of trained gunslinger. He sets on a quest to save his dying world by reaching the tower that stands at the nexus point in time and space.
Nikolaj Arcel is directing the film and co-writing the script with Anders Thomas Jensen, Akiva Goldsman and Jeff Pinkner. Also starring , "The Dark Tower" is set to be released in U.S. theaters on February 17, 2017.