Comic-Con: 'Scream Queens' Stars Share Details of Season 2, Colton Haynes' Cast in Mystery Role
"" cast gathered in Ballroom 20 at the San Diego Convention Center for the show's panel on Friday, July 22. They were , , , , and , joined by new cast members and .
The cast and executive producer Ian Brennan shared details of the second season. Among the things revealed during the panel at the Comic-Con was that the new season would take place three years after the first season. It is set in the hospital, but it's not the same hospital that we saw at the end of season 1.
As for the reason why Dean Munsch now runs a hospital, Brennan said she "parlays her fame as an icon of a new movement called new-new feminism … into purchasing a hospital. It's unclear what her reasoning is."
Zayday is now a med student who is willing to help Munsch out of gratitude for Munsch's help in season 1. Munsch hires the Chanels as employees at the hospital, while Hester is "not with these guys in the hospital, but we do have scenes together."
Michele further shared about her character, "My costume is very comfortable, and I have a fun new accessory to play with this season." Munsch may have a love interest in season 2, while the Chanels are not that happy. "They've fallen from glamor, but they're trying to hold onto it as much as they can," Roberts said.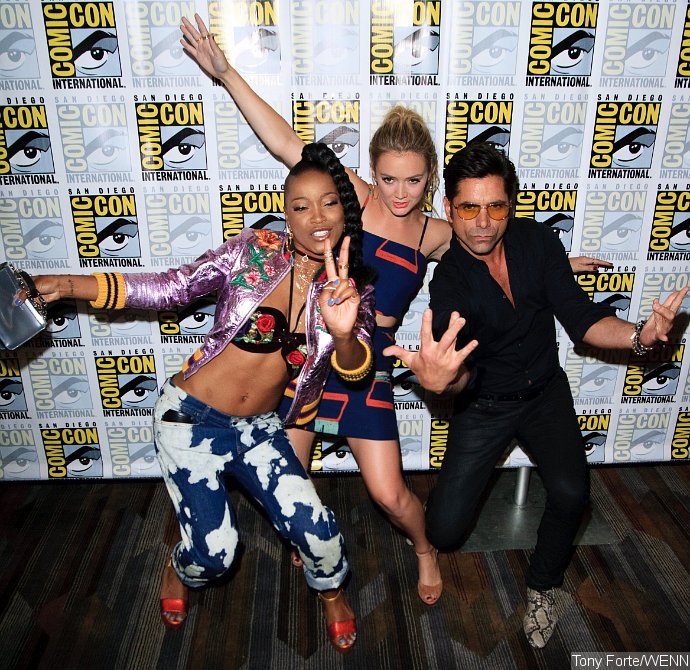 As for Stamos' character, he's a surgeon and also "the recipient of the world's first complete hand transplant. [He] may have the hand of a brilliant surgeon, or [he] may have one from a squash player who killed his opponents."
Teasing about the second season in general, Brennan said, "It's within the same world but within an entirely different setting. It's tricky." He additionally promised, "I think it's bloodier and funnier."
Prior to the Comic-Con appearance, it was announced that would join the cast in mystery role. Later, it's revealed that he would play a patient along with "" star .