Clean Shaven! Rob Kardashian Reveals Beardless Face in Blac Chyna's Snapchat
has ditched his scruffy beard! The "" star revealed his new beardless look in his girlfriend 's Snapchat video posted on Thursday, February 4.
The video was taped inside a car while Rob was driving. "Rob!" Blac playfully said to his boyfriend before turning the camera towards herself and flashing a bright smile. In the clip, 's younger brother donned his signature baseball cap and black shirt.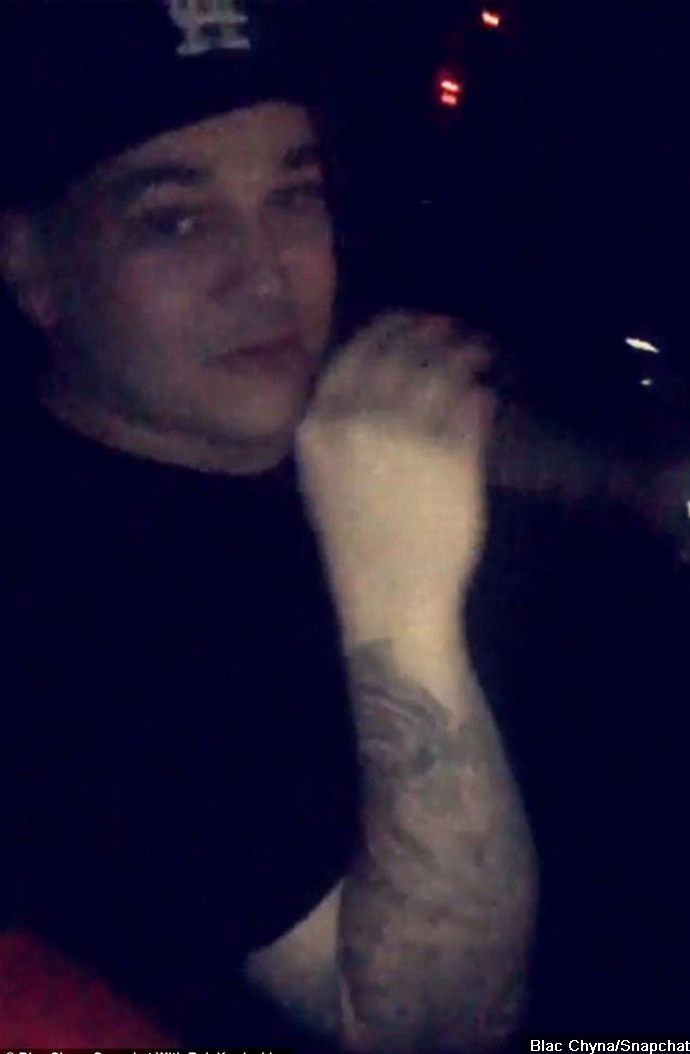 While Blac was seen sucking on a bright lollipop, Rob was discussing his diet with his new girlfriend. "So, listen, Rob, do you know what collard greens is? Yes or no?" 's baby mama asked 's older brother. "No," replied Rob, chuckling. Blac told him while grinning, "Imma make you some collard greens tonight, I promise."
A source told that Blac wasn't exactly the biggest fan of Rob's bushy beard, but put up with it nonetheless because of one very specific reason.
"Blac is not exactly a fan of the beard but she knows why he has it," a source told the site, "It covers his double chin. She has gotten a promise from Rob that once he is in shape and healthy he will shave the beard so it will be a total transformation from head to toe. She thinks that it obviously makes him feel good with the beard so she really isn't fighting it."