Chrissy Teigen Shows Off Flat Belly Seven Weeks After Giving Birth to Daughter Luna
may make other new moms envy her body. The Sports Illustrated model's body has apparently bounced back, less than two months after she welcomed her daughter Luna Simone Stephens on April 14, as she flashed her flat belly during a recent outing.
The mother of one was spotted stepping out in New York on Tuesday, June 7. She sported a crop top and tight jeans underneath a cream jacket, flaunting her impressive curves. She completed her look with sunglasses, a green bag and a pair of cream high heel sandals.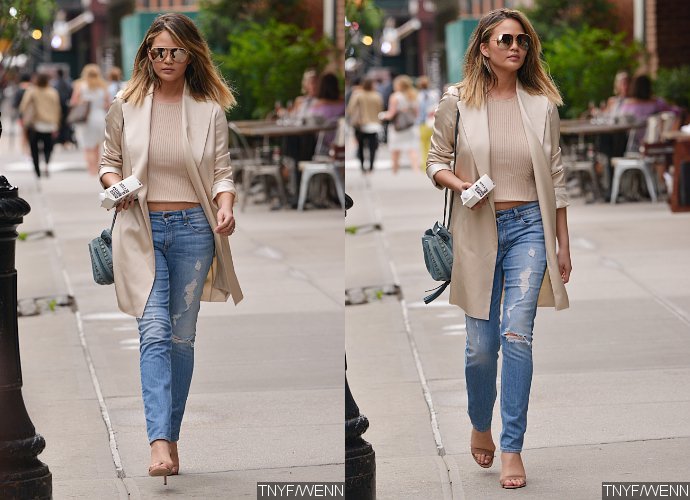 The 30-year-old model and wife of singer was stopped by some fans while on her way leaving The Greenwich Hotel in Tribeca. She kindly granted their requests, posing with two women separately on the street.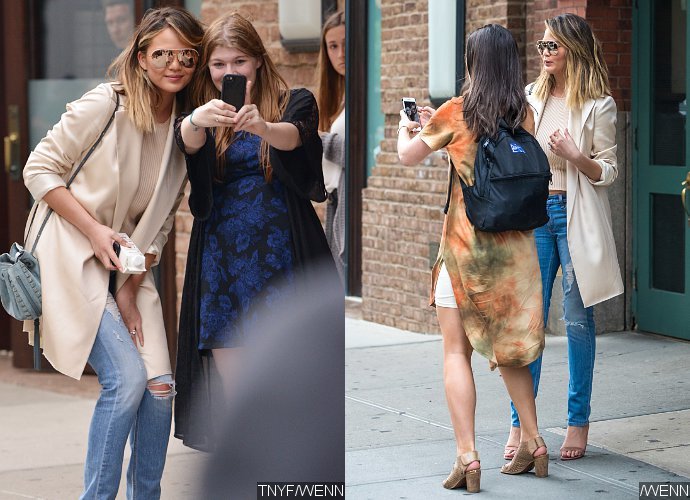 The outspoken model recently teamed up with her husband to troll for his comment about the late boxing legend . "Muhammad Ali said far more inflammatory/racist things about white people than ever has about Muslims. #fact," the British journalist tweeted on Sunday. "Why sugar-coat what Ali said or stood for? He never did that to himself, or when speaking of others." He added, "I hope people don't make me sound too perfect when I die. No coats of sugar please."
Legend responded to Morgan's tweets, "@piersmorgan you could test us by announcing your retirement." Teigen then commented on her husband's tweet, "@johnlegend from what? trolling isn't a job (I've tried)." She wrote in another post, "my newborn just looked up at me and said 'mommy, why is piers morgan so unequivocally douchy?' i didn't know what to say."