Celine Dion Shrouded in Grief While Attending Her Husband Rene Angelil's Funeral
attended the funeral of her husband Rene Angelil on Friday, January 22 at the Notre-Dame Basilica, the church where the couple tied the knot back in 1994. The "My Heart Will Go On" singer, who was dressed in all-black attire with a black veil covering her face, came hand-in-hand with her twin sons Nelson and Eddy to say her final goodbye to her longtime manager and husband of 21 years.
With grief written across her face, Celine walked into the church and headed to her husband's casket while a recording of her singing "Twenty Minutes Past Three" in French was played. Followed by her son Rene-Charles, Celine placed the flowers on top of the casket as she made the sign of the cross before taking a seat in the front pew.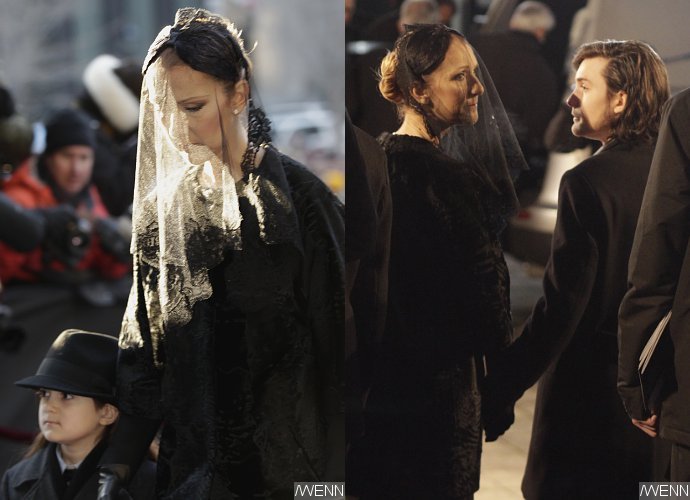 "Fifteen years is not a long time for a son to get to know his father … [but] you left me with enough good memories of you to share with my younger brothers. As they grow older, without you being around, I'll make sure to pass on what I've learned from you," Rene-Charles told the crowd.
"You are a tough act to follow … Dad, I promise you here that we're all going to live up to your standards," he added before leaving the altar. Celine then hugged and kissed his beloved son after he finished speaking. A memorial will be held on February 3 at the Caesars Palace Colosseum in Las Vegas from 7:00 P.M. to 9:00 P.M.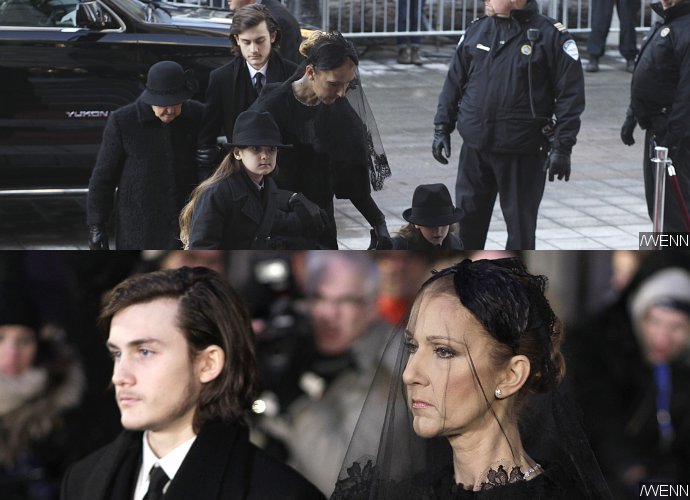 Rene ended his battle against throat cancer and died on January 14, just two days before his 74th birthday. Celine also lost her brother, who died of cancer, in the same week.