Beyonce and Blue Ivy Celebrate First Day of Spring With a Tea Party. See the Cute Pics!
and her daughter Blue Ivy had a unique way to celebrate the first day of spring. The 34-year-old songstress and the adorable little girl held a colorful tea party along with the girl's aunt .
The wife of then posted on her official website some adorable photos from the party. In the first photo, Blue was seen wearing a pink sleeveless dress as she stood in front of closed doors with peach curtains. Beyonce then photoshopped the image, adding two bunnies in the backdrop and a flower crown on her daughter's head.
Another photo showed the 4-year-old girl wearing a bunny ear hairband and laughing as she stood in front of her aunt. Solange sported a long blue blazer and a mini skirt complete with a red-and-white paper crown as she held some photoshopped bunnies on her hands.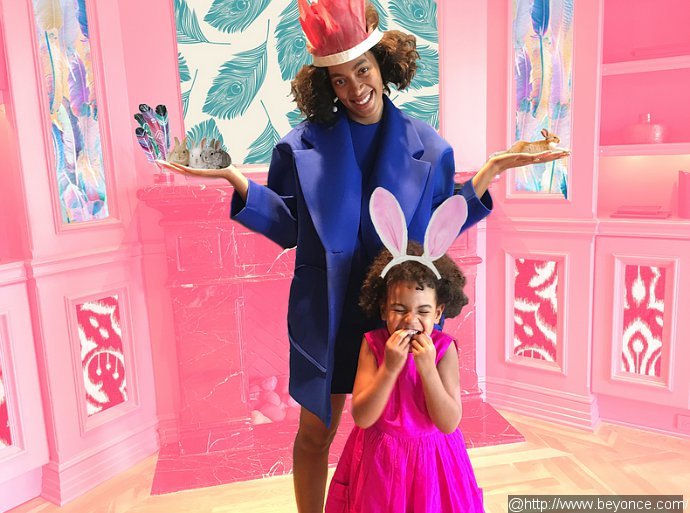 Beyonce also uploaded a picture of Blue sitting against a red roses background as she held a mug. She appeared to talk to someone else as she stared at a certain direction. Making Blue even more adorable was a cartooned teal rose crown.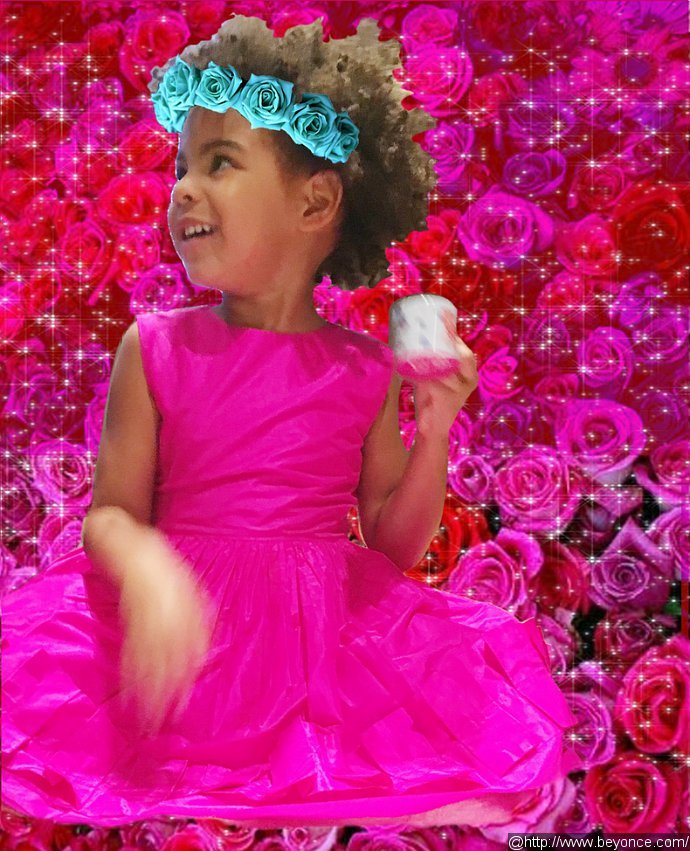 As for the last photo, it captured the "Formation" singer standing in front of a fireplace, wearing an oversized coat over a printed top which she paired with skinny jeans and strappy sandals. She was seen folding her arms while looking down and smiling. Some images of giant mugs and a painted teapot are added in the photo.