Ashley Graham Fires Back at Haters Who Shamed Her for Losing Weight
is reacting to haters who shamed her for losing weight. The plus-size model shared a selfie on Instagram on Wednesday, July 20, but some of her followers thought she lost weight and they didn't happy with it.
One follower wrote, "I knew it you did lose a lot of weight! I am no longer a fan of yours you betrayed a lot of people! So I'll find another plus size beautiful woman bcuz you're full of s**t!!! #damnshame #justliketherest." Another commenter posted, "Fake fat person. You're not overweight, stop saying you are. If you are fit, own it, don't crutch on what made you famous. If you changed, just keep it real, don't tell me you're fat when you look like perfection."
Ashley responded to the haters, "People come on my page and body shame me because I'm too big, because I'm too small, because I'm not good enough for their standards…But at the end of the day I'm good enough for me. Angles will make anyone look bigger or smaller and I just happen to know mine."
Ashley then took to Snapchat to share a picture of herself walking the runway in lingerie. She wrote alongside the snap, "I will not let others dictate what they think my body should look like for their own comfort, and neither should you."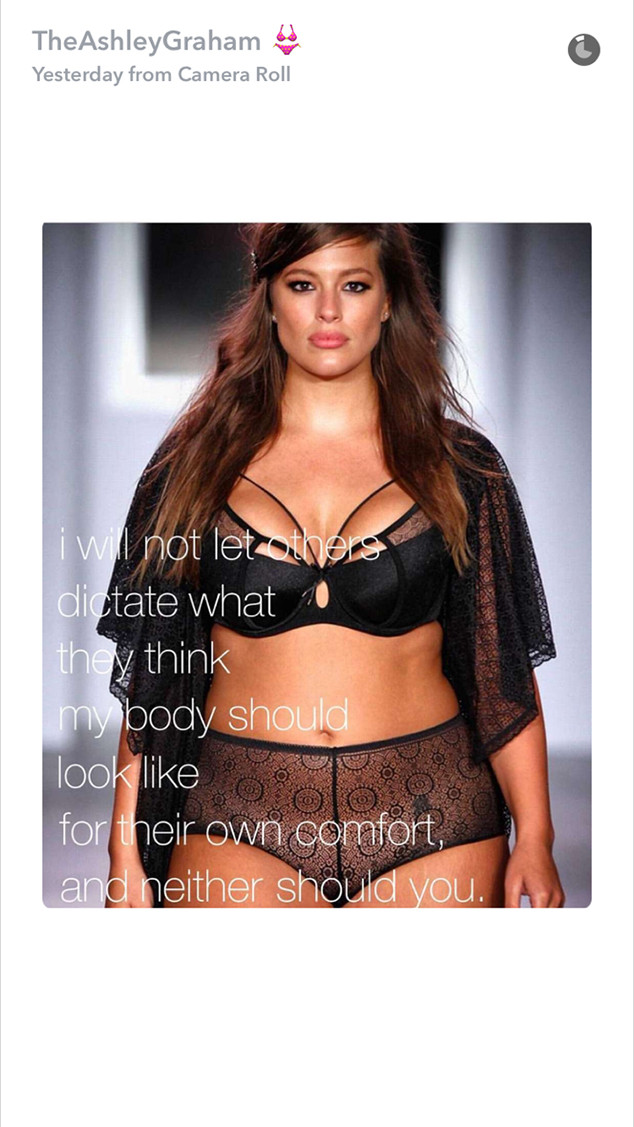 On Thursday, July 21, Ashley posted a photo of her in the gym with a female pal. "@moritsummers doesn't play around #curvyfit #beautybeyondsize," she captioned it.